Accuro®. Made For Epidural Guidance.
Rebecca Minehart, MD, MSHPEd — Boston
Rebecca Minehart explains why adopting Accuro for epidural needle guidance in labor and delivery (especially in patients with challenging anatomy) is her recommendation and practice. Moreover, she presents a case supporting the use of Accuro to improve patient satisfaction and potentially minimize patient anxiety.
Certainty Can Be Effortless.
We've eliminated the barriers of conventional ultrasound. Accuro's state-of-the-art image guidance includes BoneEnhance®, which is designed to visualize bone landmarks, and SpineNav3D™, which guides you with automatic epidural location and depth.
Proven Clinical Benefits:
• 48% Reduction inneedle redirects*.
• 57% Reduction in needle insertion time*.
• 95% Overall patient satisfaction*.
We anticipate providers will migrate to an image-guided standard of care in neuraxial anesthesia for the benefit of all patients and providers.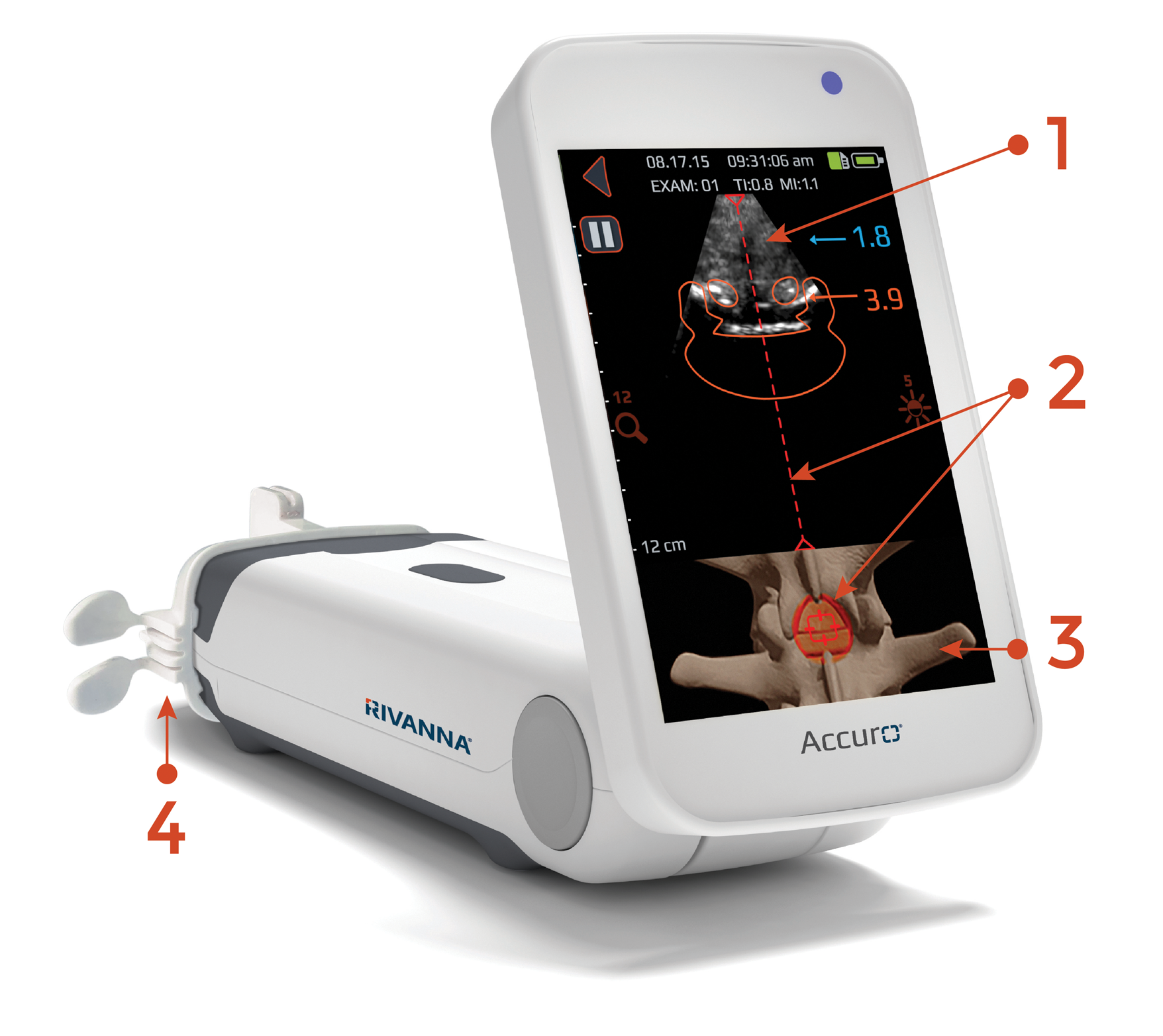 Accuro's world-first technology enables you to see what you've been missing.
SEE more than 5-10X* enhancement of bone-to-tissue contrast with Multi-Frequency BoneEnhance® Image Reconstruction technology.
FIND the ideal insertion point with Midline (red dashed line) and Cross Hair indicators.
AUTOMATICALLY IDENTIFY epidural location with success rates exceeding 94%* using AI-Enabled SpineNav3D™ Image Recognition technology.
MARK needle placement or perform real-time needle guidance with the Accuro Locator needle guide.