See Accuro's Clinical Benefits in Action!
Improve the safety and efficacy of spinal and epidural procedures.
We are significantly improving the standard of care we provide to our patients.
—Antonio Gonzalez, MD, Yale School of Medicine
Proven Procedural Safety and Patient Satisfaction.
Accuro is proven superior to blind palpation irrespective of provider experience level, type of neuraxial anesthesia performed, and amount of prior training with Accuro.
Proven Clinical Benefits:
• Improves first-attempt success
• Improves patient satisfaction
• Reduces needle insertion time
• Reduces complications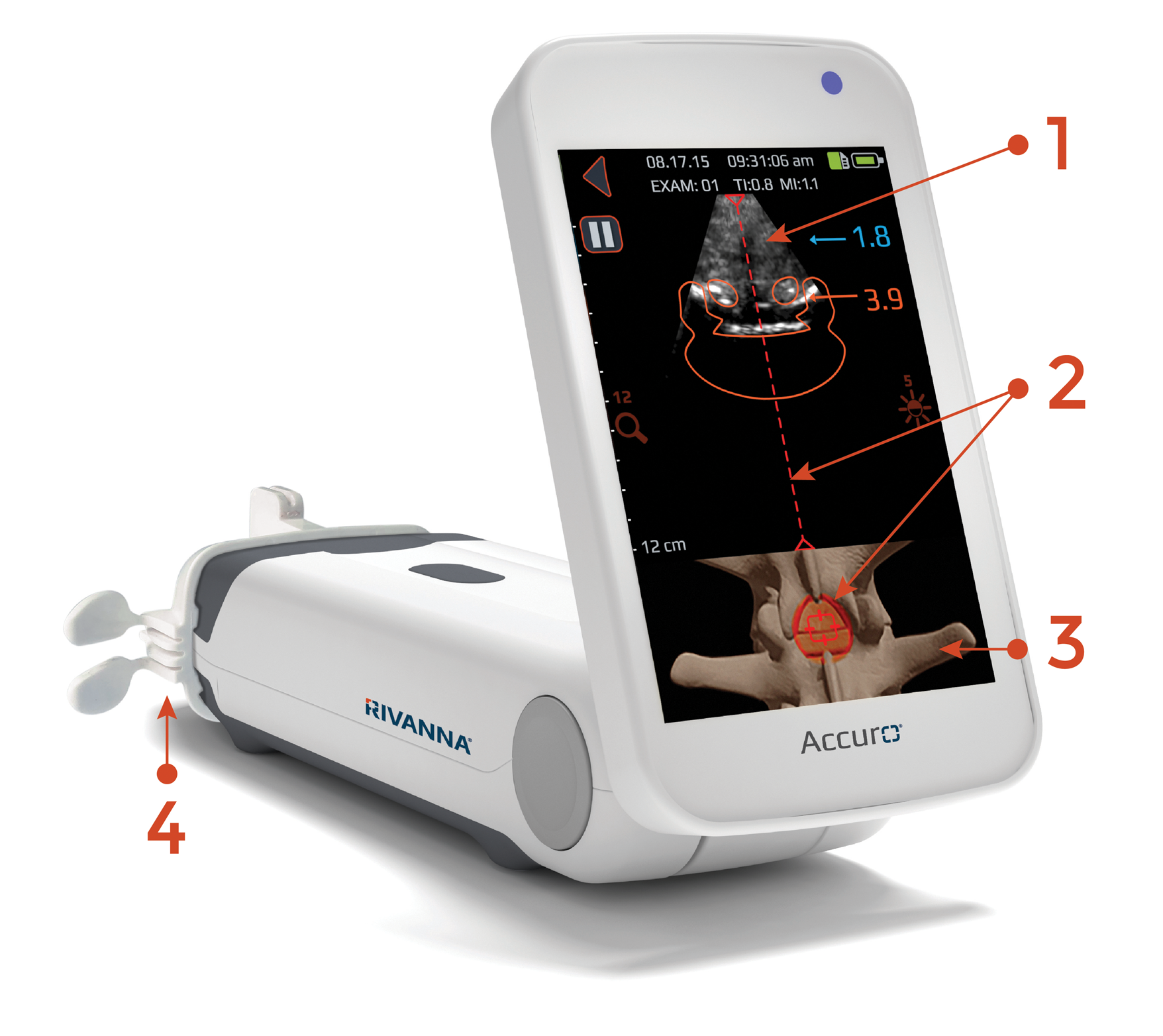 1. SEE significant enhancement of bone-to-tissue contrast with BoneEnhance® Image Reconstruction technology.
2. FIND the ideal insertion point with Midline (red dashed line) and Cross Hair indicators.
3. AUTOMATICALLY IDENTIFY epidural location with AI-Enabled SpineNav3D™ Image Recognition technology.
4. MARK needle placement or perform real-time needle guidance with the Accuro Locator needle guide.
Performance claims from 
M. Tiouririne et al.
 (2017); 
Singla et al.
 (2019); 
D. Ghisi et al.
 (2019); Ni, X., Li, Mz., Zhou, Sq. et al., (2021); G. Capogna, et al.