Accuro®. Made For Spinal and Epidural Guidance.
Brendan Carvalho, M.B.B.Ch., F.R.C.A., M.D.C.H. is a Professor and Chief of Obstetric Anesthesia at the Stanford University School of Medicine. He is the immediate past president of SOAP. His presentation took place on May 2, 2019 at the SOAP Annual meeting in Phoenix, AZ during a special session on neuraxial placements in challenging patient populations using the Accuro handheld spinal navigation device.
We've eliminated the barriers of conventional ultrasound for image-guided spinal and epidural anesthesia.
Accuro's state-of-the-art image guidance includes BoneEnhance®, which is designed to visualize bone landmarks, and SpineNav3D™, which guides you with automatic epidural location and depth.
Proven Clinical Benefits:
• 48% Reduction inneedle redirects*.
• 57% Reduction in needle insertion time*.
• 95% Overall patient satisfaction*.
We anticipate providers will migrate to an image-guided standard of care in neuraxial anesthesia for the benefit of all patients and providers.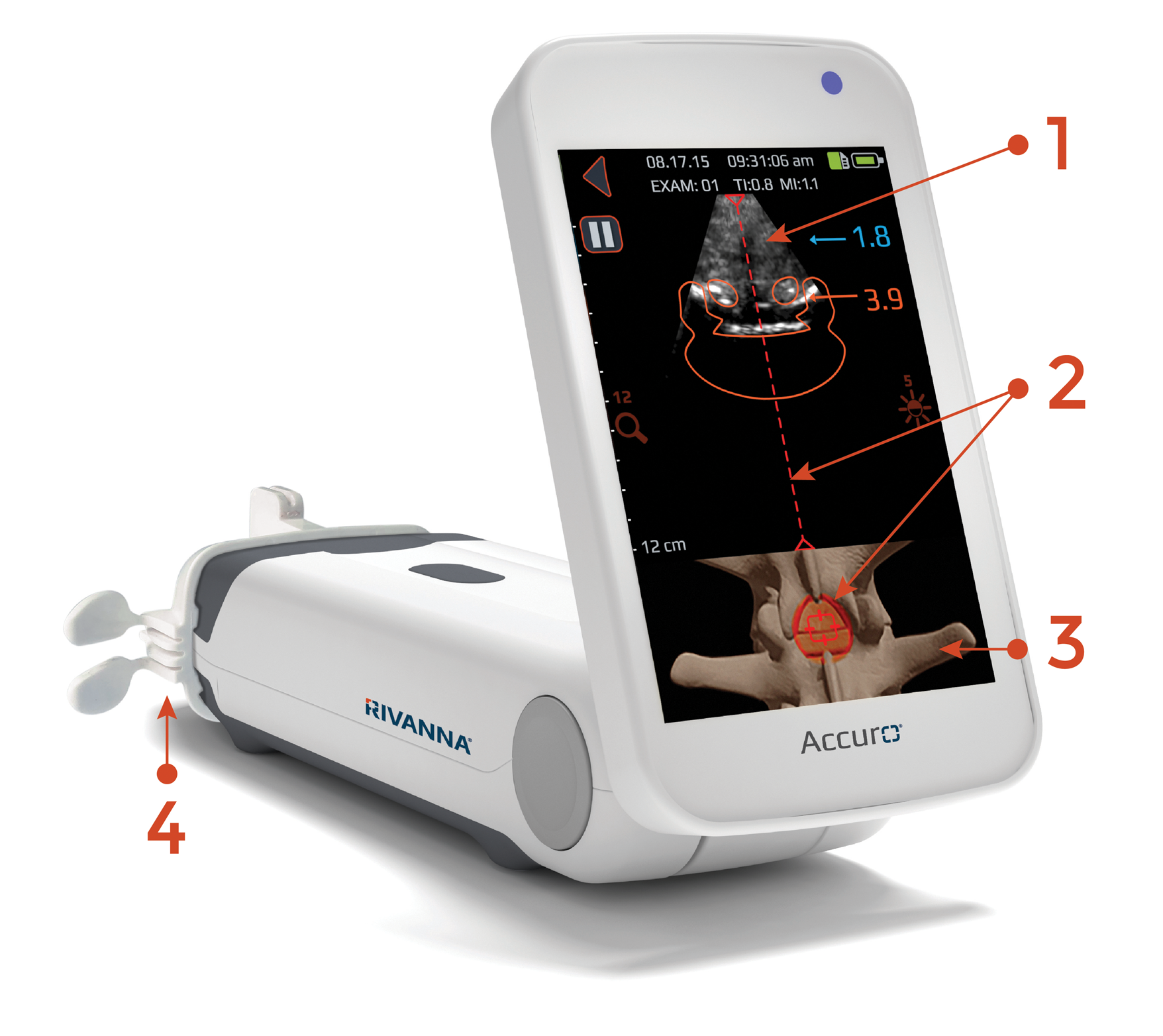 Accuro's world-first technology enables you to see what you've been missing.
SEE more than 5-10X* enhancement of bone-to-tissue contrast with Multi-Frequency BoneEnhance® Image Reconstruction technology.
FIND the ideal insertion point with Midline (red dashed line) and Cross Hair indicators.
AUTOMATICALLY IDENTIFY epidural location with success rates exceeding 94%* using AI-Enabled SpineNav3D™ Image Recognition technology.
MARK needle placement or perform real-time needle guidance with the Accuro Locator needle guide.