Accuro® is superior to 'blind' palpation irrespective of provider experience, as demonstrated in controlled trials.
Accuro's state-of-the-art image guidance includes BoneEnhance®, which is designed to visualize bone landmarks, and SpineNav3D™, which guides you with automatic epidural location and depth.
Certainty Can Be Effortless.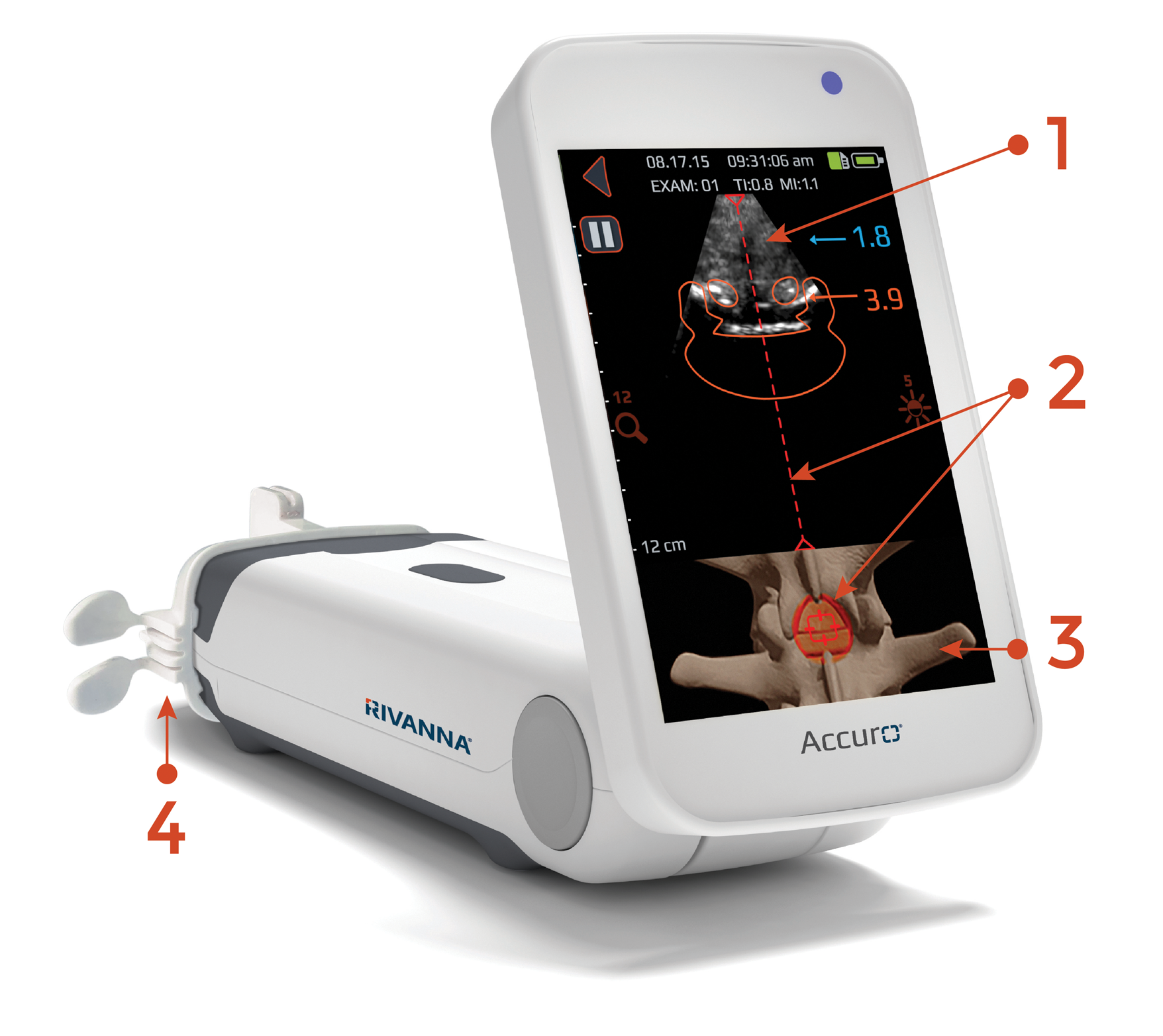 AUTOMATED EPIDURAL GUIDANCE FOR IMPROVED FIRST-ATTEMPT SUCCESS
1. SEE more than 5X* enhancement of bone-to-tissue contrast with Multi-Frequency BoneEnhance® Image Reconstruction technology.
2. FIND the ideal insertion point with Midline (red dashed line) and Cross Hair indicators.
3. AUTOMATICALLY IDENTIFY epidural location with success rates exceeding 95% using AI-Enabled SpineNav3D™ Image Recognition technology.
4. MARK needle placement or perform real-time needle guidance with the Accuro Locator needle guide.
PROVEN CLINICAL BENEFITS:
• 48% Reduction inneedle redirects.
• 57% Reduction in needle insertion time.
• 95% Overall patient satisfaction.
"My use has been limited so far to difficult obstetric patients. I would say that the Accuro device is easy to use and easy to bring into a sterile neuraxial procedure if the block is difficult. It is extremely good at identifying where to do the block—better than any big mains-powered scanner we have."
Dr. Mark Porter, Consultant anaesthetist
Lead consultant for obstetric anaesthesia
University Hospitals Coventry and Warwickshire